Links

---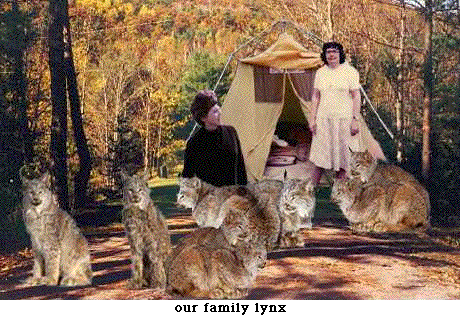 This page is for you to find other places you may want to visit on the web. In particular, it's for finding home pages for other family members, and genealogy pages for related families. Let us know if you want us to include yours--but no commercial sites, please. And put a link to mckague.com on your page.


We also have a second page with some sites of more general interest, genealogical and otherwise.
---
FAMILY HOME PAGES

Eric McKague



Menya Wolfe's Memorial Page



Menya's Banners (a unique memorial)



Pete Bevin



Logan Spagnolo's Baby Pictures


---
RELATED FAMILIES



Andrew Moran's Family.



The Black Family



The Brunner Family



The Calkins Family.



The Curtis and Spencer Families



The Dunnill Family



The Drynan Family



The Gunter and Hennessy Families.



The Webster/Hazelton Family



The McIndoo Family



The McKague Family (James and Mary (Stamper) McKague)



The McKeag Family (all spellings)



The McKeague Family. These folks originate in the same community in County Cavan as our Cavan McKagues, and we hope that eventually we'll establish a link.



The Paxman Family



The Van Blaricum Family



The Van Will Family


---
CRAMAHE TOWNSHIP LINKS



Early Colborne Families (especially the Keelers)



Colborne Community Website


---
More Links
---

Back to mckague.com
---
mckague.com Search our Site Our Genealogy Page Our Photographs Links Pure Gold Guestbook Credits
---